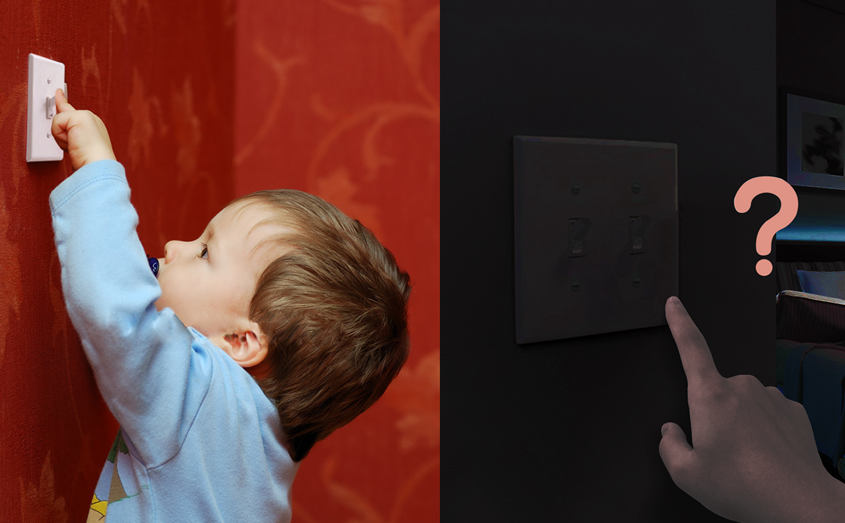 Have you ever had the experience of pressing the wrong switch button while exploring the light switch in a dark environment? Do you often worry about your curious baby messing around with the switch and even causing a safety accident? Quickly install the ILIVABLE Light Switch Guard now to keep the security risks out.
While not designed exclusively as a child-proofing or child-safety product, these guards are a deterrent for inadvertent activation of sensitive wall switches for children and adults.
Installation:
1. Use a screwdriver and remove screws from switch to be covered.
2. Hold Switch guard over holes and reinsert screws and secure to wall plate.
3. Flip open the little guard latch at will to reposition the switch.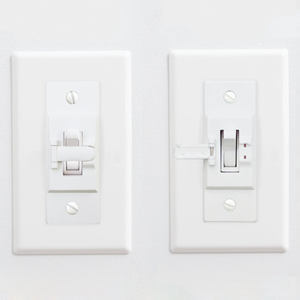 Controllable Switch
Unique lock design, locked in the ON or Off position. For adults, it prevents accidental closing or opening of items attached to the switch, and the switch can be easily turned on or off with a lock when needed, eliminating the need to unscrew the screw with a screwdriver. For children, the lock is difficult to open, which can effectively prevent children from messing around the switch. (Only for toddler who had no judgment, it is recommended to educate older children directly)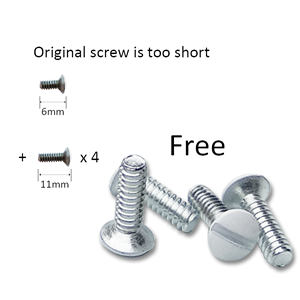 In most cases, installing the light switch lock will increase the thickness of the switch panel, making the original screw not long enough. We have extra lengthened screws to accommodate the increased thickness. No need to bother you purchase from home improvement store.
Questions & Answers:
Answer: It fits any standard face plate.
Answer: Yes, you can flip open the little guard latch at will to reposition the switch. No accidental on-off anymore.
Answer: Yes, it comes with longer screws to accommodate all installations.
Package:
2 x Switch Guard

4 x Long Screw